pdfFiller is not affiliated with any government organization
DOJ Subpoena 2004-2023 free printable template
Show details
Hide details
U.S. Department of Justice Executive Office for Immigration Review Immigration Court Subpoena INSTRUCTIONS Purpose of This Form. This form is for use in proceedings for which the Tacoma Immigration
Get, Create, Make and Sign subpoena immigration sample
Get Form

eSign

Fax

Email

Add Annotation

Share
How to fill out subpoena forms
How to fill out subpoena template forms
01
Start by gathering all necessary information such as the names and contact details of all relevant parties involved in the case.
02
Carefully read through the instructions provided with the subpoena template forms to understand the specific requirements and formatting.
03
Begin filling out the necessary fields, including the case caption, case number, and court information.
04
Clearly state the purpose of the subpoena and the specific documents, records, or testimony you are requesting.
05
Provide a clear description of the relevance and importance of the requested information to your case.
06
Include any necessary attachments or supporting documents that may help clarify your request.
07
Double-check all the information you have entered to ensure accuracy and completeness.
08
Sign and date the subpoena form, following any specific instructions or requirements provided.
09
Keep a copy of the completed subpoena form for your records.
10
Submit the completed subpoena form to the appropriate court or legal authority.
Who needs subpoena template forms?
01
Attorneys: Subpoena templates are commonly used by attorneys in legal proceedings to request information, documents, or witness testimony from individuals or organizations involved in a case.
02
Law enforcement agencies: Law enforcement agencies may use subpoena templates to request evidence or testimony in criminal investigations.
03
Individuals involved in civil cases: Both plaintiffs and defendants in civil cases may require subpoena template forms to request information or evidence from relevant parties.
04
Parties involved in administrative hearings: Subpoena templates can also be used in administrative hearings where individuals seek to compel the production of documents or testimony.
05
Businesses: In certain instances, businesses may need to utilize subpoena templates to gather evidence or information from employees, customers, or other organizations as part of a legal proceeding.
06
Government agencies: Various government agencies may use subpoena templates to request information or documents related to their investigations or regulatory actions.
07
Private investigators: Private investigators may require subpoena templates to obtain records or testimony during their investigations.
08
Pro se litigants: Individuals representing themselves in legal proceedings, known as pro se litigants, may find subpoena templates helpful in requesting information or evidence.
09
Researchers: Researchers conducting studies or gathering information that requires the cooperation of individuals or organizations may also utilize subpoena templates to obtain the necessary data.
10
Individuals filing FOIA requests: Those filing Freedom of Information Act (FOIA) requests may use subpoena templates to formally request specific records or information from government agencies.
This is how it works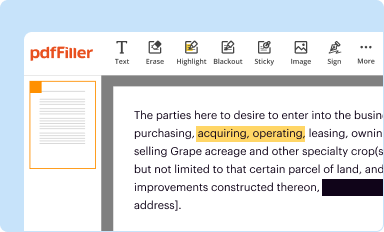 Edit your subpoena forms form online
Type text, complete fillable fields, insert images, highlight or blackout data for discretion, add comments, and more.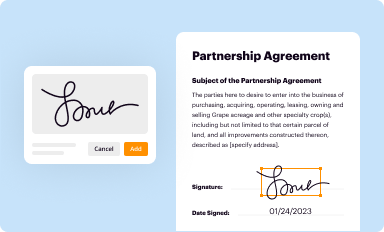 Add your legally-binding signature
Draw or type your signature, upload a signature image, or capture it with your digital camera.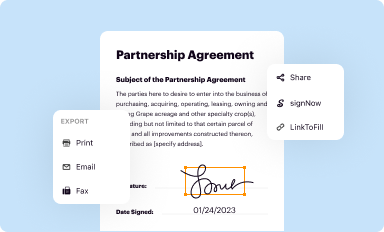 Share your form instantly
Email, fax, or share your subpoena forms form via URL. You can also download, print, or export forms to your preferred cloud storage service.
Editing subpoena forms online
Follow the steps below to take advantage of the professional PDF editor:
1
Create an account. Begin by choosing Start Free Trial and, if you are a new user, establish a profile.
2
Upload a file. Select Add New on your Dashboard and upload a file from your device or import it from the cloud, online, or internal mail. Then click Edit.
3
Edit subpoena template forms. Replace text, adding objects, rearranging pages, and more. Then select the Documents tab to combine, divide, lock or unlock the file.
4
Save your file. Select it from your records list. Then, click the right toolbar and select one of the various exporting options: save in numerous formats, download as PDF, email, or cloud.
With pdfFiller, it's always easy to deal with documents. Try it right now
People Also Ask about subpoena forms
What are reasons to get out of a subpoena?
How long do you have to respond to a Rule 45 subpoena?
What type of document is a subpoena?
What is an example of a subpoena?
What are the most common subpoenas?
Is a subpoena a formal written request?
Subpoena To Court Form is not the form you're looking for?
Search for another form here.
Comments and Help with subpoena immigration court
Video instructions and help with filling out and completing subpoena forms
Instructions and Help about subpoena immigration form
Again welcome back attorney Steve Fondled this is a real estate lawyer we are talking in this episode about the subpoena the word that's very difficult to spell but very effective tool when you're litigating cases okay and sometimes even in your arbitration your real estate arbitration cases okay so without further ado let's head to the attorney Steve litigation white board okay so let's back it up here, so we are talking about the subpoena okay I said it's a tough word to spell SU BPO en a that will help you spell if it's not an easy word to spell I misspelled all the time we've got to double-check my spelling and whatnot okay so here's what it is basically and here's my picture let's here's my subpoena right here okay a subpoena is nothing more than a fancy documents I mean they're just basically documents that say I need something I need some I need some documents I'm involved in a case and I need and I need some documents okay in for purposes of this video let's talk about an escrow deal I'm a real estate agent representing a broker that's seeking a commission, and we need the records from the escrow company okay well one way to do it maybe just to ask them you know pick up the phone hi can I get a copy of the closing statement the final HUD, and they say no I'm not going to give it to you, you unless you subpoena unless you hit us with a subpoena okay fine, so we'll put a subpoena together here's our written document okay it's the subpoena is just going to basically say you know here's the case we're in litigation I need the purchase and sale agreement I need the escrow instructions I need deposits I need these kinds of things so really all you're doing is putting down the categories with reasonable particularity with reasonably particularized you're putting down the things you want okay, so you may want the closing statement the final HUD okay you may want escrow instructions you may want copies of all deposits all depositors' money deposits things like that, so you can go on and list the things that you need, and you're basically serving it on in this case the escrow company now I drew here a picture of a subpoena company because lots of times when attorneys are involved we just go ahead, and we hire a subpoena company to do the heavy lifting for us so to speak, so we'll send in the things that we need, we send it to the subpoena company the subpoena company will come over here and serve it on serve it on the party okay, so there's the party and that may be served on a person or a company that's my picture for a company okay, so they may be serving this on a company, and they will have a duty to respond by a subpoena is basically sent under the authority of the court and this is basically something that needs to be responded to in some form or fashion now if you don't respond we'll talk about this in a second you always risk the civil contempt where you know as an attorney we can go to court get a civil contempt order holding them in...
FAQ
Who is required to file subpoena template forms?

Subpoena template forms are typically used by attorneys, law firms, courts, or other legal entities. Individuals who are representing themselves in a legal matter may also need to use a subpoena template.

What is subpoena template forms?

A subpoena template is a standardized form that provides a framework for creating a subpoena document. It includes pre-filled sections and placeholders for specific details required for issuing a subpoena. The template helps ensure that important information such as the names of the parties involved, the purpose of the subpoena, and the documents or testimonies being requested are properly included. It serves as a starting point for drafting a subpoena and can be customized as per the specific legal requirements and jurisdiction.

How to fill out subpoena template forms?

Filling out a subpoena template form is a straightforward process. Here are the general steps to follow: 1. Obtain the subpoena template form: You can typically find a subpoena template form from your local court's website or by contacting the clerk's office. 2. Review the instructions: Read through the instructions provided with the subpoena form to understand the specific requirements and guidelines for filling it out. 3. Identify the court information: Fill in the court's name, address, and contact information at the top of the form. This information is usually located in the header section. 4. Enter the case information: Provide the case name, case number, and division or department where the case is heard. These details are necessary to ensure the subpoena is associated with the correct case. 5. Identify the parties involved: Clearly identify the names and addresses of both the plaintiff (the party requesting the subpoena) and the defendant (the individual or organization being subpoenaed). Include any additional parties involved as per the instructions. 6. State the purpose of the subpoena: Write a clear and concise statement explaining the purpose of the subpoena. This could include requesting documents, testimony, or any other relevant information. 7. Specify the documents or evidence requested: Clearly list the specific documents, records, or evidence being requested. Be as specific as possible to avoid any confusion. 8. Provide a timeframe: Indicate the deadline for producing the requested documents or appearing for a deposition. Ensure that the timeline is reasonable and consider the required notice period. 9. Include any additional instructions: If there are any additional instructions or special requirements, such as confidentiality or protective order, include them in this section. 10. Sign the form: Once you have completed filling in all the necessary information, sign and date the subpoena form. Some forms may require a notary public's signature as well. 11. Serve the subpoena: Once the form is correctly filled out and signed, make copies of the completed subpoena. Serve the original subpoena to the recipient(s) as per the specific legal requirements provided in the instructions. Remember, laws and procedures can vary by jurisdiction, so it is essential to review the instructions carefully and consult an attorney if needed.

What is the purpose of subpoena template forms?

The purpose of subpoena template forms is to provide a standard format and design for legal documents that compel individuals or organizations to produce evidence or appear in court. These templates contain pre-set sections and instructions that make it easier for lawyers or individuals without legal expertise to draft subpoenas accurately and efficiently. By using these templates, users can ensure that the necessary information and legal language are included, thereby increasing the likelihood of compliance and reducing the chances of the subpoena being challenged or rejected. Subpoena template forms serve as a helpful tool in streamlining the subpoena creation process and maintaining consistency in the legal system.

What information must be reported on subpoena template forms?

The information that must be reported on subpoena template forms typically includes: 1. Caption: The caption of the case, which includes the names of the parties involved, the court name, and the case number. 2. Court Information: The name, address, and contact information of the court, such as the clerk's office or the attorney issuing the subpoena. 3. Issuing Party Information: The name, address, and contact information of the party or attorney issuing the subpoena. 4. Recipient Information: The name, address, and contact information of the person or entity being served with the subpoena. This may include additional details like their job title or role in the case if necessary. 5. Case Information: A brief description of the case, including the nature of the lawsuit or legal proceeding in which the subpoena is being issued. 6. Date and Time: The date and time the subpoena is being issued or served. 7. Requested Documents or Testimony: A clear and specific description of the documents or items being requested to be produced, or the testimony being sought from the recipient. This may include relevant timeframes, categories, or any specific instructions. 8. Compliance Date: The date by which the requested documents or testimony must be provided. 9. Signature: The signature of the issuing party or their attorney, along with the date signed. 10. Certificate of Service: A section where the person serving the subpoena can attest to the fact that the subpoena was served on the recipient, including the date and method of service. This may also require the signature of the person who served the subpoena. It's important to note that the specific requirements for subpoena template forms may vary depending on the jurisdiction and court rules. It's always advisable to consult the relevant local court rules or seek legal advice for accurate information when using subpoena template forms.

What is the penalty for the late filing of subpoena template forms?

The penalty for late filing of subpoena template forms can vary depending on the jurisdiction and the specific circumstances of the case. In general, the court may impose sanctions or penalties on the party who fails to timely file a subpoena, which can include fines, a default judgment against the non-compliant party, or other remedies deemed appropriate by the court. It is important to consult with an attorney or legal professional in your jurisdiction for accurate and up-to-date information regarding specific penalties for late filing of subpoena template forms.

How can I manage my subpoena forms directly from Gmail?

Using pdfFiller's Gmail add-on, you can edit, fill out, and sign your subpoena template forms and other papers directly in your email. You may get it through Google Workspace Marketplace. Make better use of your time by handling your papers and eSignatures.

How can I edit subpoena to court form from Google Drive?

It is possible to significantly enhance your document management and form preparation by combining pdfFiller with Google Docs. This will allow you to generate papers, amend them, and sign them straight from your Google Drive. Use the add-on to convert your subpoena for witness form into a dynamic fillable form that can be managed and signed using any internet-connected device.

How can I edit trial subpoena forms on a smartphone?

The pdfFiller mobile applications for iOS and Android are the easiest way to edit documents on the go. You may get them from the Apple Store and Google Play. More info about the applications here. Install and log in to edit blank subpoena forms.